Detail R/S Journal
We've added a new feature to the Receipts to Stock Journal which will allow you to match the bills of lading to your invoices before even entering into A/P.
This new feature provides a complete tax break out which makes it easier to compare entries.
New BOL Journal Sample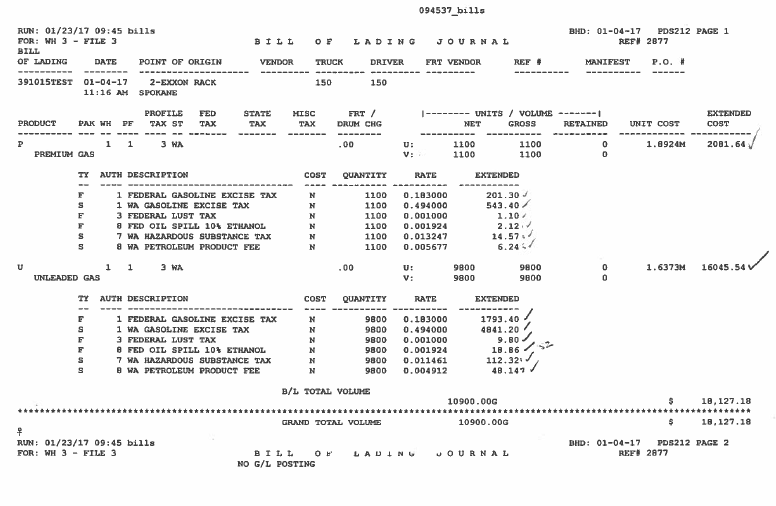 Vendor Invoice Sample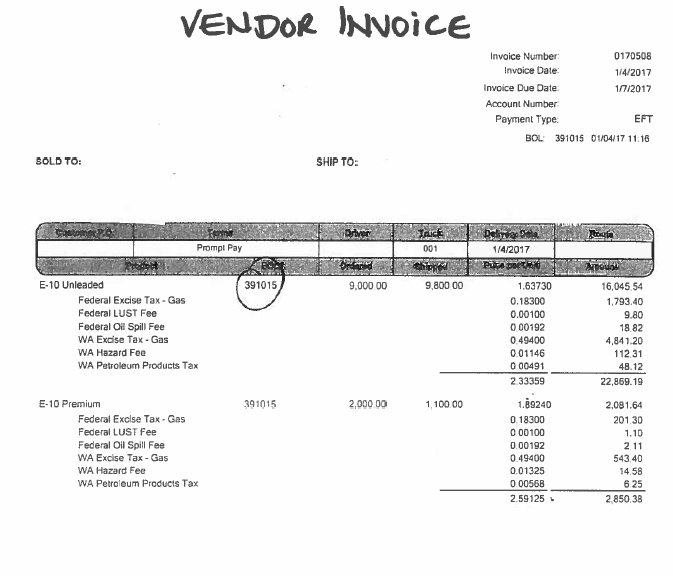 For more information on how to obtain this feature, please contact Petroleum Rx.